About
Small Biz Tipster was started by Inspire to Thrive. Inspire to Thrive has been in operation for 8+ years.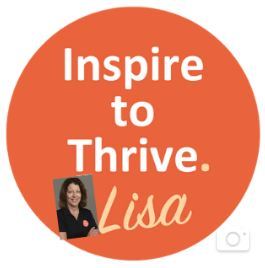 After I grew the business I wanted to share my experiences with others. I love helping others with their businesses and helping them to expand their digital presence and grow their businesses.
My other website focuses on social media, blogging and SEO. I want this website to be more focused on the business end of growing a business, etc. to help others start and grow their businesses.
Many thanks to my husband who has been in business for 17 years himself and has been guiding me along. Futhermore, I learned a lot from customers when I sold advertising for 25+ years. My customers taught me a lot about being in business and just what it takes to survive.
If you are interested in contributing to the blog or want to feature sponsored posts that are relevant, please contact me here!
I hope to help you along your "business" journey as well!
Sincerely,
Lisa