When you're running a successful business, it's important to keep security in mind. Criminals can target companies of all sizes, so putting measures in place to keep the bad guys out is crucial to protect your business assets. What are business assets? Learn what they are and how to protect your small business assets.
What Are Business Assets Exactly?
According to Investopedia, business assets are:
A business asset is an item of value owned by a company. Business assets span many categories. They can be physical, tangible goods, such as vehicles, real estate, computers, office furniture, and other fixtures, or intangible items, such as intellectual property.
You can itemize your business assets that show value on your balance sheet. Your assets are listed at historical cost and in order of liquidity. Most of these business assets are tax write-offs or used for depreciation –  the process of spreading the cost of an asset over time.
CCTV and Alarms
CCTV and burglar alarms act as both a deterrent and a way for criminals to be identified if they're caught. You need high-quality, professionally fitted models. Install these cameras and alarms properly so they work when you need them to protect your assets.
These days, smart burglar alarms send a notification to your phone as it goes off while you're not there, and you can view cameras in real-time.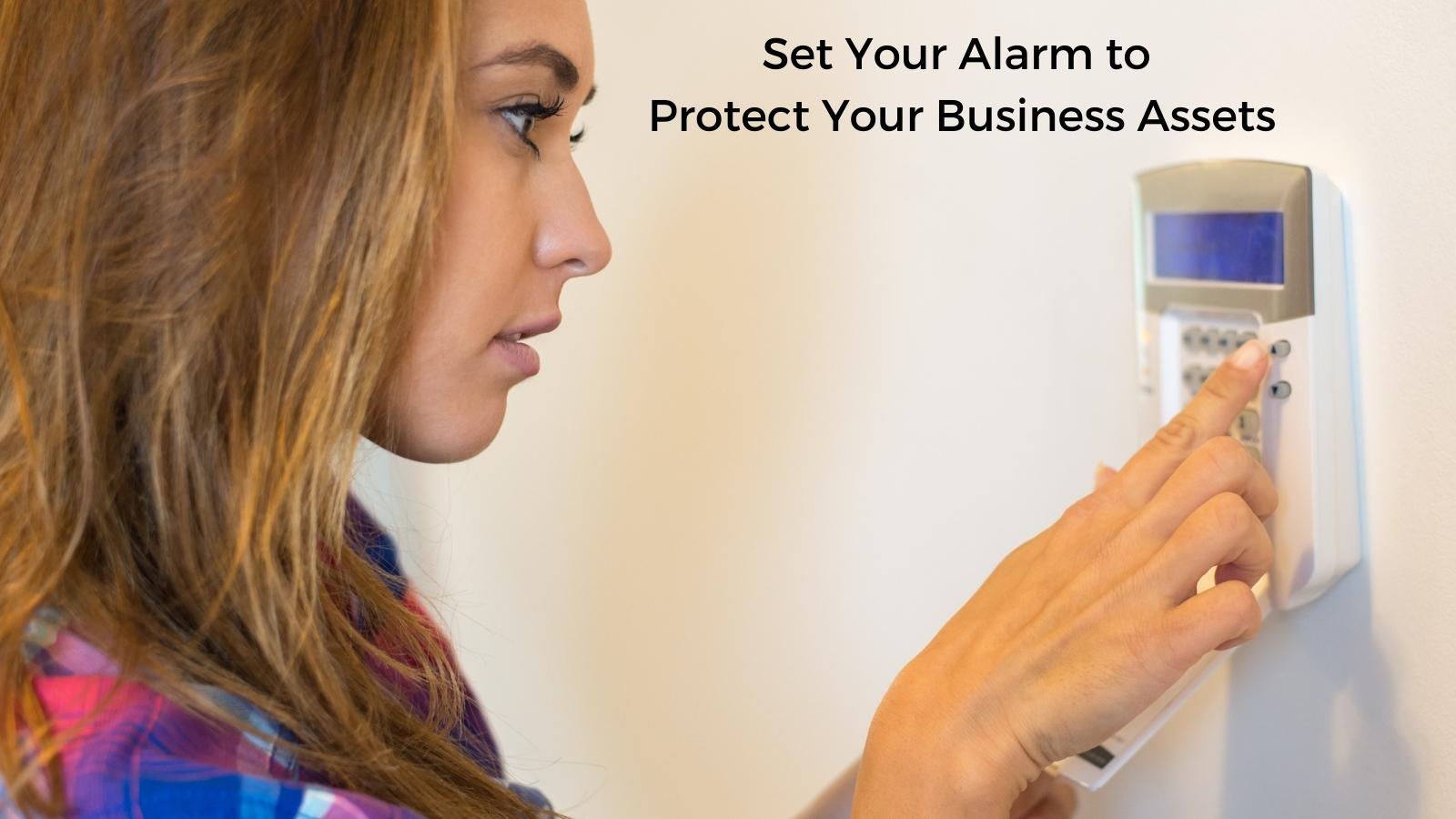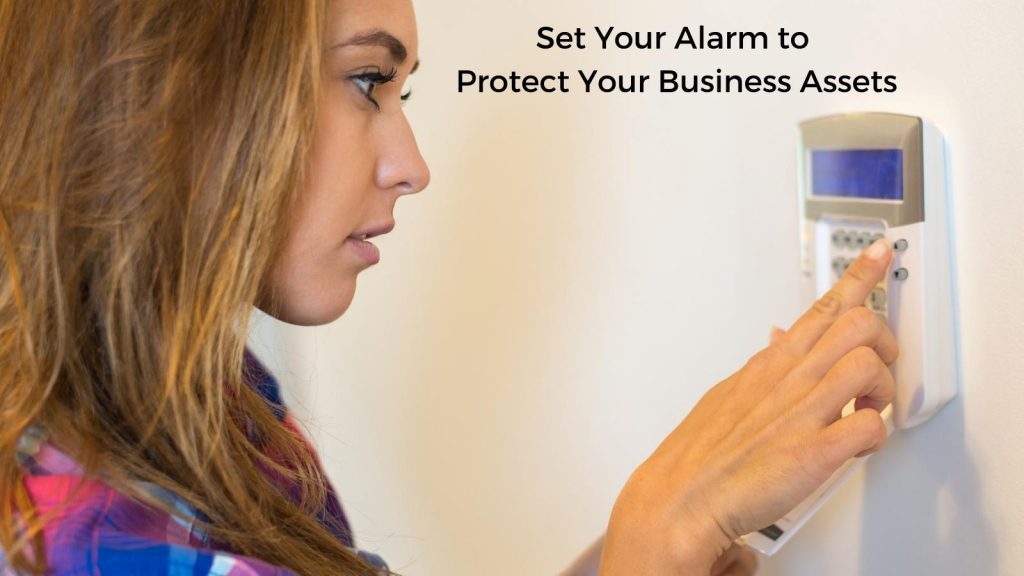 Security systems have certainly made big strides in recent years to protect your business assets.
Lighting to Protect Your Business Assets
Burglars like to operate under the cover of darkness. So installing lights outside your premises deters most burglars. Make it easier for you and your security team to see the camera footage clearly when needed.
As with CCTV and alarms, make sure lighting is fitted high onto walls so it can't be tampered with or have wires cut; set your motion detector lights to stay on for a number of minutes once they've been activated.
Safes to Protect Business Assets
A secure safe hidden away and bolted down with any valuables and cash is a deterrent. This will prevent a thief from simply walking off with it.
Collect cash regularly to put away, so you don't lose any if robbed.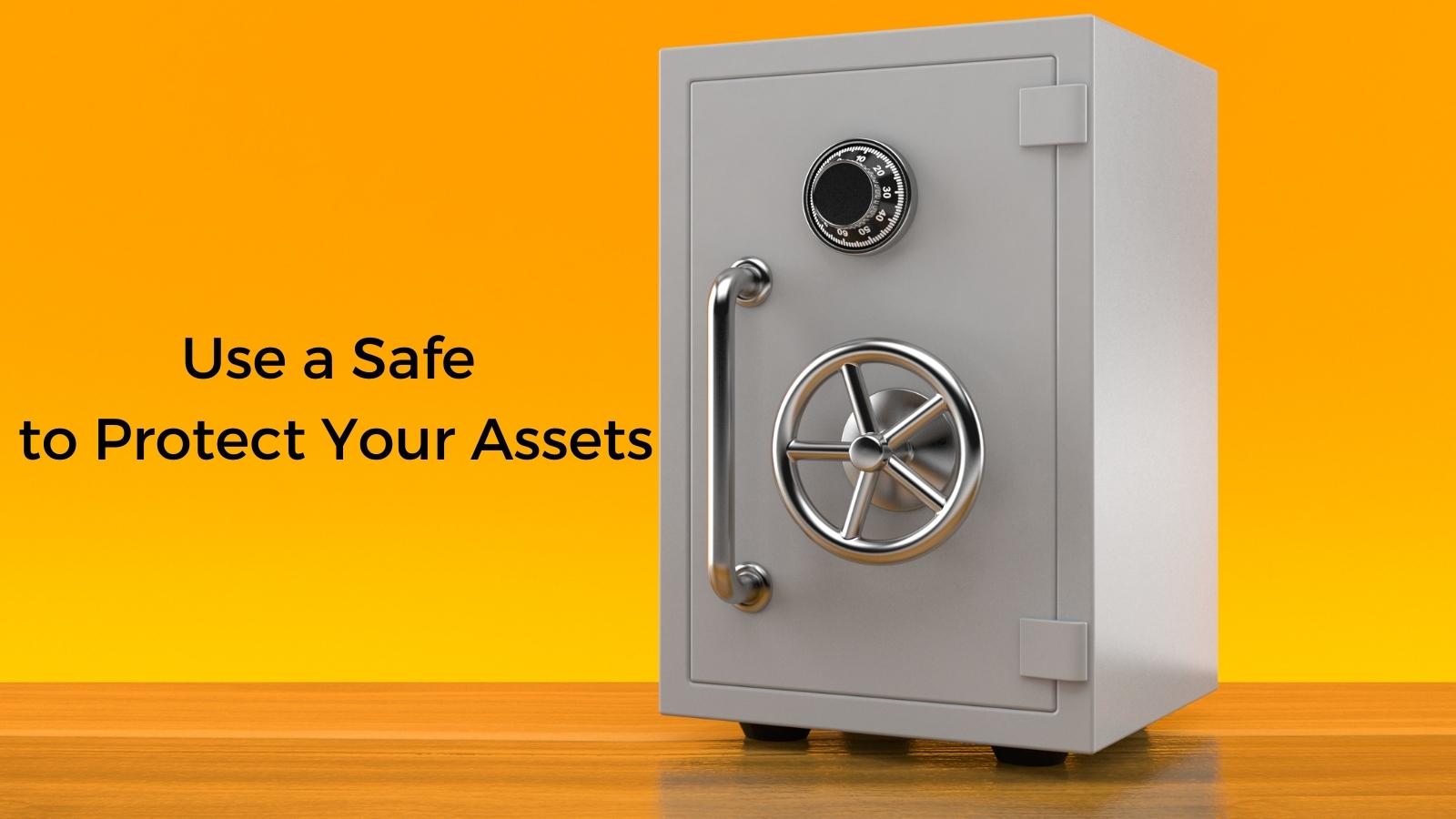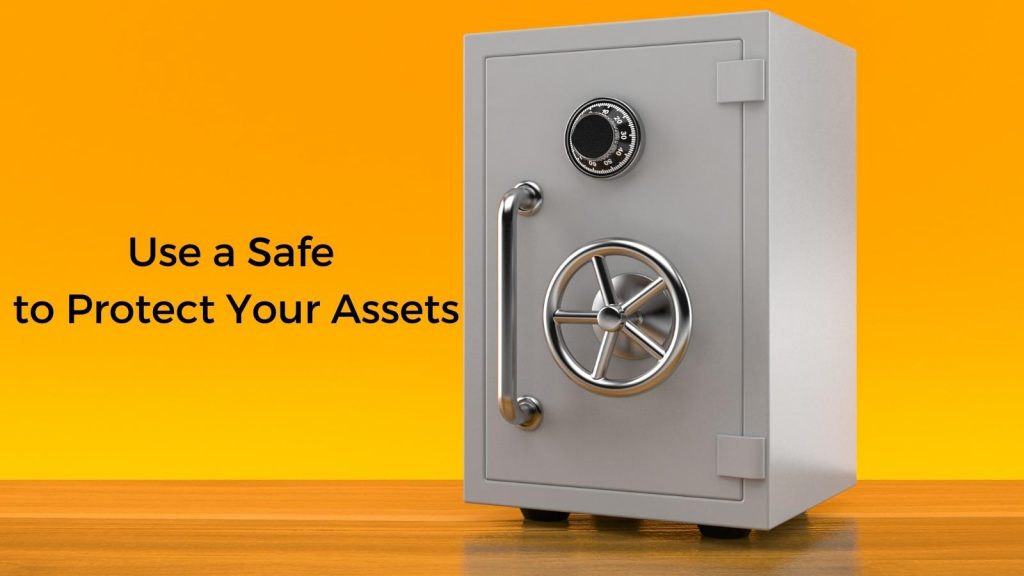 Uniform and ID
Uniforms help to distinguish your employees, which helps to reduce security concerns. It prevents unauthorized people from entering your premises and operating in plain sight. You could consider the use of lanyards to help with employee identification to ensure everyone is easily identifiable.
Being able to recognize visitors improves security for both employees and visitors alike. Pair lanyard with photo ID or access cards for maximum benefit.
Reception/Security to Protect Your Business Assets
Depending on the type of business you're running, you may want to add another layer of security to your premises than just access cards. This could either be in the form of a receptionist who has to check people in, or security guards.
Techs like Motorola portable radios can make communication between guards easier if you have larger premises.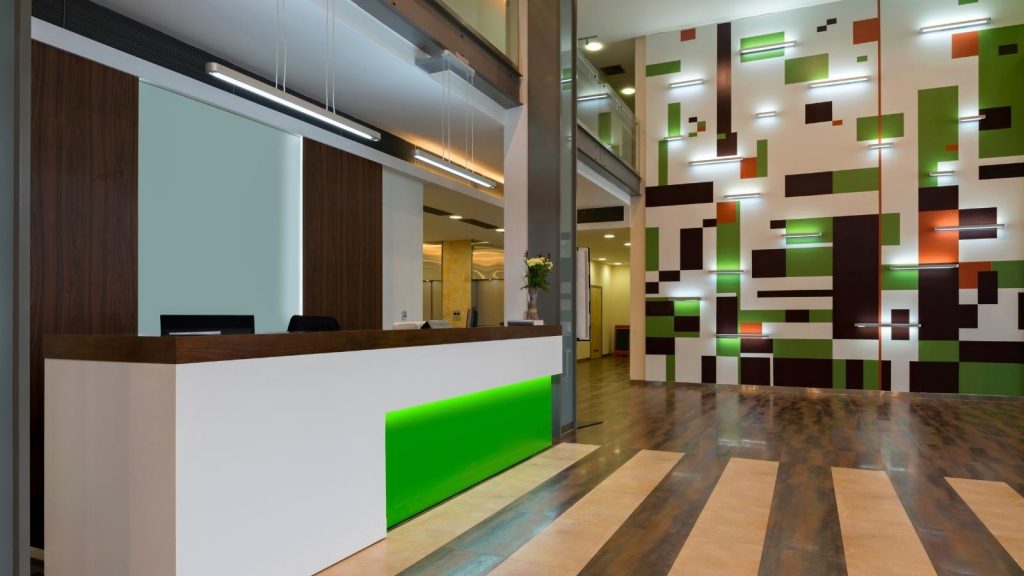 Window Shutters
Metal, lockable shutters that pull down over doors and windows are an effective way to keep criminals out. For a more subtle look than prison-style bars, pull your lattice grates over your windows and lock them at night. Then pull them back in the daytime so they are not noticeable.
Protect your assets with shutters if you live in a high crime area or leave your premise unattended for any length of time.
Insurance to Protect Your Business Assets
However, let's not forget about business insurance to protect your assets. No matter how small your business is you will need some form of business insurance.
Insurance can help pay the costs of property damage, lawsuits, lost business income, and other covered losses for your small business.
What is the cost of business insurance for most small businesses? On average, your business may pay between $300 and $1,000 annually for $1,000,000 of basic professional liability insurance. (According to Cover Wallet.)
Your Turn
How are you protecting your business assets?  Lastly, have you installed any security systems to help protect them?
FAQ's
What Are Business Assets?
Business assets are any items of value. They can be physical assets or tangible goods or intangible items such as an invention or patent.
Do Alarms Protect Your Assets?
If the alarms are on and used properly they can help protect your business assets.
Does Lightening Protect Your Business from Burglars?
Lighting can help deter someone from stealing from your business. They prefer to work in the dark when stealing items.
Do Safes Help You?
Yes, having a safe that is locked and stored away can help protect your valuable assets.
How Do Uniforms and IDs Protect Your Biz?
People can recognize who is an employee or not in the vicinity of your business.
Does Having a Security Guard Help Reception Areas?
Yes, having a security person can help deter those who want to steal from your business location.
How Can Window Shutters Protect You?
Window shutters can be a deterrent as well for burglars.
Can Business Insurance Protect Your Business Assets?
Yes, if you have the correct coverage with your business insurance, it can protect your business and reimburse it when certain events occur.